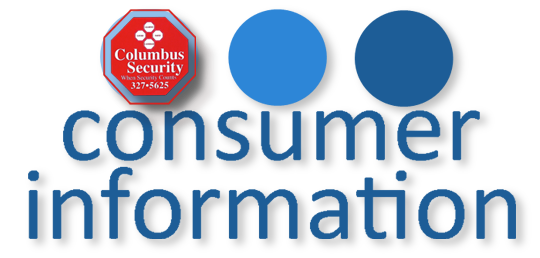 The National Burglar & Fire Alarm Association (NBFAA) recommends these steps for consumers seeking the services of a reputable and experienced burglar and fire alarm installation company:
• Contact the NBFAA or your state burglar and fire alarm association for a list of member companies in your area. The association's members agree to maintain a high level of conduct under its National Code of Ethics and render services at the highest level of quality.
• Call several companies. Ask them if their employees are trained and/or certified by the NBFAA.
• Ask the companies if they have appropriate state and/or local licenses, if required.
• Ask the companies if they conduct any pre-employment screening.
• Contact your local police department's Crime Prevention Department, state licensing agencies, Consumer Protection Agencies, and the Better Business Bureau.
• Ask your insurance agent, friends, family or neighbors for referrals.
• After you've narrowed the field to three or four alarm companies, ask for the name of the person who will call on you. Consider planning the appointment time when all members of your household are present.
• When he/she visits, ask to see some company identification.
• Ask each alarm company representative for an inspection, recommendation and a quote in writing. Ask them for references.
• To learn more about home security systems, call NBFAA at (301) 907-3202 or fill out the request for more information form and request a FREE copy of the brochure Safe & Sound: Your Guide to Home Security. NBFAA strongly advocates the development and enforcement of effective state licensing laws that require pre-employment background checks, among other measures. Founded in 1948, NBFAA is the oldest & largest trade association for the security industry. It represents nearly 4,000 alarm installing companies & their 30,000 employees throughout the U.S. NBFAA promotes standards & professionalism through its National Training School Certification Program.